Tri State Theatre Supply proudly represents all major xenon lamp manufacturers! Because of our tremendous volume, we can pass incredible savings on to all exhibitors even on one lamp. Sales prices do not include the applicable sales tax for AL, AR, CO, CT, FL, GA, IN, KY, LA, MI, MS, NE NM, NJ, NC, TN, TX and VA, in all other states, you are responsible for paying your own sales tax! Should the need ever arise, we are happy to assist you in filing a claim for a defective lamp purchased from us. Lamp sizes 6000 Watt and above do not necessarily interchange without an adapter, consult your projector manual.
MANY LAMPS IN STOCK FOR SAME DAY SHIPPING!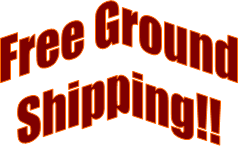 BUY ONLINE or CALL 800.733.8249
PRICES INCLUDE FREE US GROUND SHIPPING!
Please note, not all warranties are the same, lamps are arranged by lowest operating cost per hour.
Lamps for Barco Projectors:
| | | | | | | | |
| --- | --- | --- | --- | --- | --- | --- | --- |
| Brand | Wattage | Mfg Number | Type | Warranty Hours | Cost | Cost Per Hour | Buy Now! |
| Ushio | 800 | 5002331 | DXL-8BAF | 3000 | $818 | .2726 | |
| | | | | | | | |
| Plusrite | 1200 | 9015 | PDXL1200B | 3300 | $570 | .1727 | |
| Osram | 1200 | 69596 | XBO1200WDHP | 3000 | $546 | .182 | |
| Phillips | 1200 | | XDC1200B | 3000 | $656 | .2186 | |
| Ushio | 1200 | 5002117 | DXL12BAF | 3000 | $788 | .2626 | |
| | | | | | | | |
| Ushio | 1600 | 5002323 | DXL-16BAF | 3000 | $799 | .2663 | |
| | | | | | | | |
| ASL | 2000 | | XD2001HTP/G | 2500 | $449 | .1796 | |
| Plusrite | 2000 | 9016 | PDXL2000B | 2640 | $581 | .2201 | |
| Osram | 2000 | 69150 | XBO2000WDHP | 2400 | $569 | .2370 | |
| Ushio | 2000 | 5002263 | DXL20BAF/L | 3000 | $782 | .2606 | |
| Philips | 2000 | | XDC2000B | 2400 | $679 | .2829 | |
| | | | | | | | |
| ASL | 2200 | | XD2200HP/G | 1500 | $505 | .3366 | |
| Osram | 2200 | 67484 | XBO2200WDHP | 1500 | $748 | .4986 | |
| Ushio | 2200 | 5002324 | DXL22BAF | 1500 | $789 | .5260 | |
| | | | | | | | |
| ASL | 3000 | | XD3000HP/G | 1700 | $582 | .3423 | |
| Osram | 3000 | 69048 | XBO3000WDHPL | 1700 | $684 | .4023 | |
| Plusrite | 3000 | 9017 | PDXL3000B | 1650 | $752 | .4558 | |
| Philips | 3000 | | XDC3000B | 1500 | $776 | .5173 | |
| Ushio | 3000 | 5002252 | DXL30BAF/L | 1700 | $891 | .5241 | |
| | | | | | | | |
| Osram | 4000 | 69049 | XBO4000WDHPL | 1300 | $966 | .7430 | |
| Plusrite | 4000 | 9018 | PDXL4000B | 1100 | $980 | .8909 | |
| Ushio | 4000 | 5002388 | DXL40BAF/L | 1300 | $1196 | .92 | |
| ASL | 4000 | | XD4000HP/G | 1000 | $920 | .9200 | |
| Philips | 4000 | | XDC4000B | 1000 | $972 | .972 | |
| | | | | | | | |
| Ushio | 4500 | 5002265 | DXL45BA/L | 1300 | $1202 | .9246 | |
| Plusrite | 4500 | 9019 | PDXL4500B | 1100 | $1026 | .9327 | |
| ASL | 4500 | | XD4500HP/G | 1000 | $966 | .966 | |
| Philips | 4500 | | XDC4500B | 1000 | $972 | .972 | |
| Osram | 4500 | 69463 | XBO4500WDHP | 1000 | $1018 | 1.018 | |
| | | | | | | | |
| ASL | 6000 | | XD6000HP/G | 700 | $1076 | 1.537 | |
| Osram | 6000 | 69476 | XBO6000WDHP | 650 | $1156 | 1.778 | |
| Plusrite | 6000 | 9020 | PDXL6000B | 660 | $1254 | 1.900 | |
| Ushio | 6000 | 5002266 | DXL60BA2/L | 800 | $1685 | 2.106 | |
| Philips | 6000 | | XDC6000B | 600 | $1317 | 2.195 | |
| | | | | | | | |
| ASL | 6500 | | XD6500HP/G | 700 | $1076 | 1.537 | |
| Osram | 6500 | 69523 | XBO6500WDHP | 500 | $1219 | 2.438 | |
| Plusrite | 6500 | 9021 | PDXL6500B | 550 | $1368 | 2.487 | |
| Philips | 6500 | | XDC6500B | 500 | $1374 | 2.748 | |
| Ushio | 6500 | 5002294 | DXL65BA2 | 500 | $1725 | 3.45 | |
| | | | | | | | |
| Ushio | 7000 | 5002239 | DXL70BA | 300 | $1761 | 5.87 | |
| | | | | | | | |
| | | | | | | | |